Advanced Hydration & Wellness Solution
A hydrating supplement for dogs packed with active ingredients to help provide optimal health.
The Power Of Pawer Water
Advanced Hydration

ELECTROLYTES & WELLNESS

Make every slurp count and boost hydration with electrolytes & 7pawerful ingredients.

Pawlicious Taste

NATURAL CHICKEN FLAVOUR

A taste of chicken broth makes water more exciting than ever. It's Dog Tested and Dog Approved.

Easy to Use

PERFECT DOSAGE

At home or on-the-go, hydrate your dog anywhere thanks to our convenient format.

Good for All Breeds

ALL DOGS MATTER

Dogs come in many shapes and sizes, and you can adjust the dosage according to their weight.

Endorsed by Dog Experts

TRUSTED BY DOG OWNERS

All our ingredients are carefully selected to improve your dogs health and quality of life. Experts trust it, dogs love it.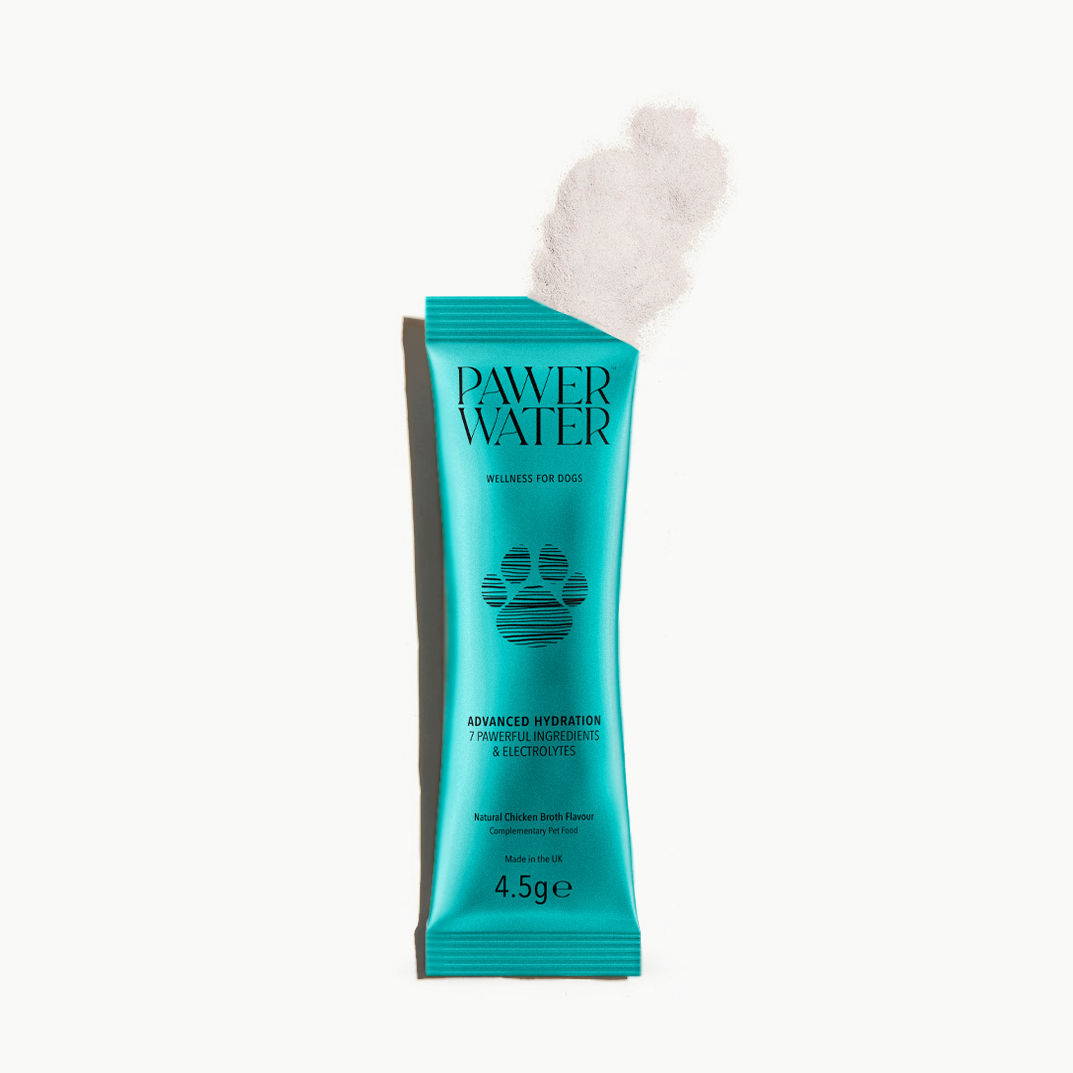 Hydrate your dogs while supporting the wellbeing of their bones, joints, skin and fur.
Our premium supplement powers each dog bowl of water with electrolytes for re-hydration and hero ingredients to boost their wellness.  The refined powder dissolves easily in their bowl and its natural chicken broth flavour has been certified pawlicious by dogs.
Discover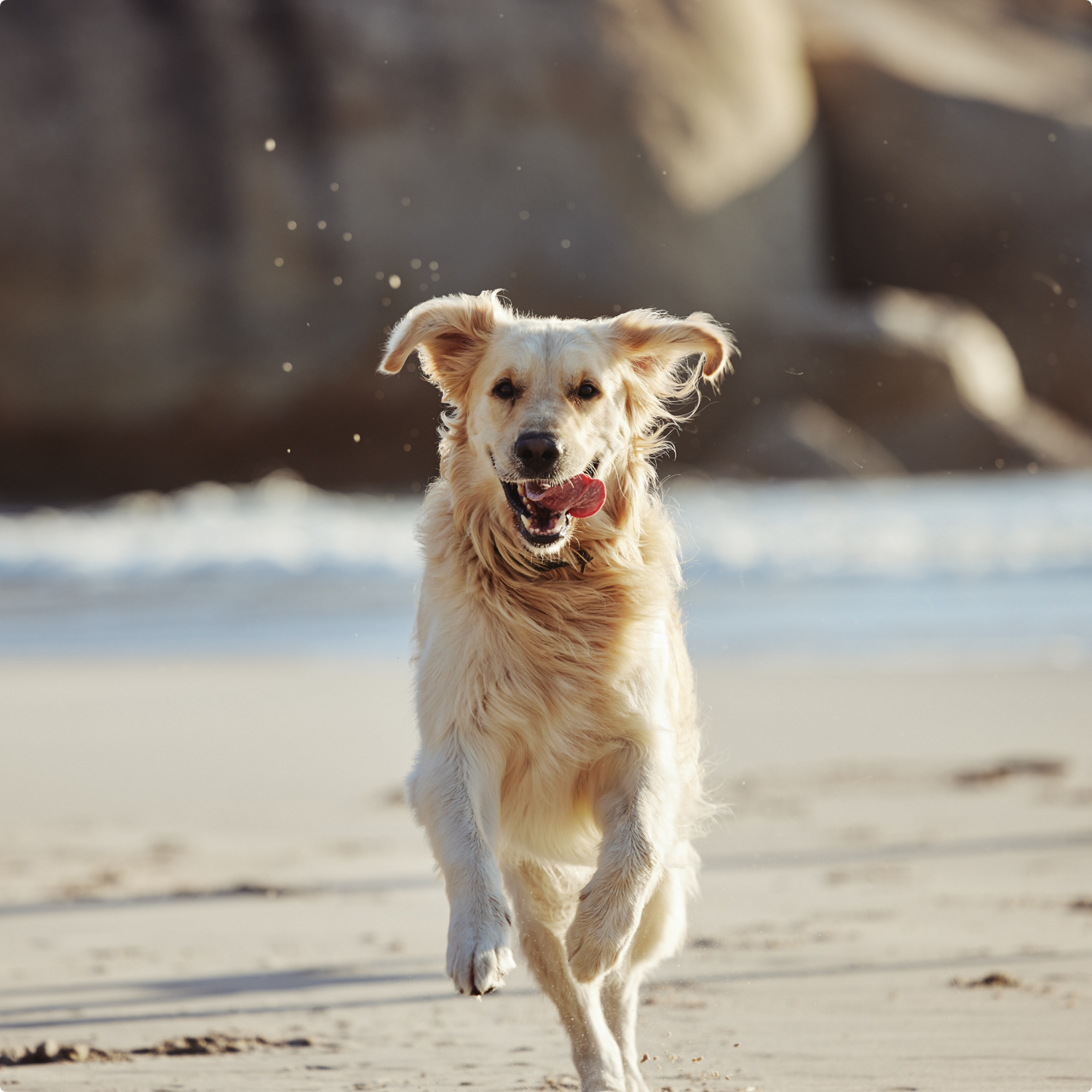 The Importance of Advanced Hydration
Hydration is vital for the wellbeing of all living-being – Humans, Pets, and Plants alike. When it comes to our furry friends, dehydration is unfortunately a much too common problem and monitoring their hydration levels can be difficult. In fact, nearly 70% of pet owners say they don't know if or when their dogs are dehydrated. And when dehydrated (like humans), they lose vital electrolytes, such as sodium, chloride, and potassium.
Our premium formula is designed to optimise dogs' hydration with electrolytes and increase their overall wellbeing with 7 pawerful ingredients all good for their bones, fur, and skin. And to all dogs' delight, we further enhanced their hydration experience with our natural chicken bone flavour.
More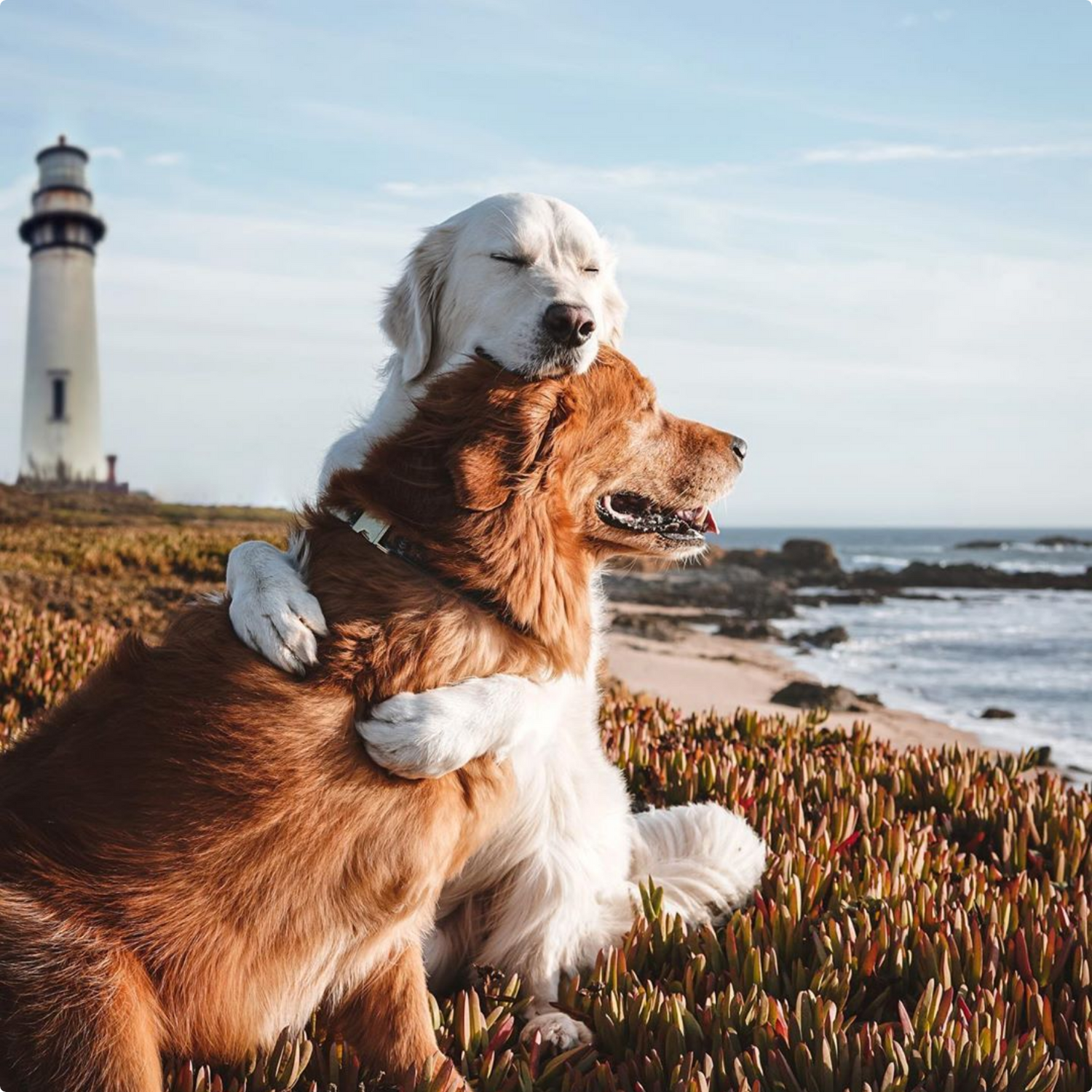 100% Human-grade
We use human-grade ingredients. No preservatives, no fillers, no artificial nonsense. Each of our ingredients serve a purpose. They power your dog's hydration with a dash of wellness benefits!
OUR INGREDIENTS